Podcast: Play in new window | Download (Duration: 1:42:13 — 93.9MB)
Subscribe: RSS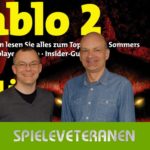 Nach dem Live-Stream ging's gleich vor das Podcast-Mikrofon: Unterstützt von Gastveteran Roland Austinat diskutieren wir den Xbox Games Showcase. Was halten wir von Microsofts Spiele-Offensive, welche Titel sind aufgefallen? Nach etwas Smalltalk zum Alltag in den Standorten München, San Francisco und Victoria geht es dann ins Verlies der historischen Spielezeitschriften. Wir blättern nach, worüber vor 10, 20 und 30 Jahren geschrieben wurde und erinnern uns an Redaktionsanekdoten.
Fühlt ihr euch stark genug, die Spieleveteranen wöchentlich zu hören? Dann unterstützt uns auf https://www.patreon.com/spieleveteranen
Spieleveteranen-Episode 30-2020 (#178)
Besetzung: Heinrich Lenhardt und Jörg Langer begrüßen Gastveteran Roland Austinat.
Aufnahmedatum: 22.+23.07.2020
Laufzeit: 1:42:13 Stunden
0:00:15 News & Smalltalk
0:00:45 Wir begrüßen Gastveteran Roland Austinat und blicken auf das heutige Programm.
0:01:38 Xbox Games Showcase: Microsoft präsentierte am 23.07. eine Fülle neuer Xbox- und PC-Spiele. Von Halo Infinite gab es richtige Spielszenen zu sehen, Enthüllungen wie Avowed, Stalker 2 oder das neue Fable wurden angeteasert.
0:24:01 Sonstige News und Alltags-Updates.
0:30:57 Was haben wir zuletzt gespielt? Ghost of Tsushima – und Roland hat Star Wars Jedi: Fallen Order immerhin schon ausgepackt.
0:36:15 Zeitreise: Juli 2010, 2000, 1990
0:36:28 GameStar 8/2010 und GamersGlobal, u.a. mit Crysis 2, Lego Harry Potter, Alpha Protocol und Blur.
0:53:04 GameStar 8/2000, u.a. mit Diablo 2, Deus Ex, Deutschland Europameister 2000 (ha!) und Vampire: The Masquerade – Redemption
1:22:58 Power Play 8/1990, u.a. mit Back to the Future II, Imperium, Secret of the Silver Blades und Ultima IV auf dem Master System.
1:42:13 Abspann